Posted by Nick Yorke Edgell on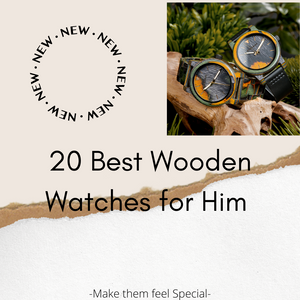 Step into the world of wooden watches where sustainability meets sophistication. Our blog introduces you to a curated collection of the finest wooden timepieces for men, showcasing their eco-friendly elegance and durability. From luxury mechanical designs to minimalist magnetic styles, each watch is a wearable work of art. Unveil the natural beauty of wood on your wrist and make a statement that goes beyond fashion. Discover the perfect blend of style and sustainability, knowing that these prices, accurate as of today, may change in the future. Experience the harmony of craftsmanship and nature – explore our guide now.
Posted by Nick Yorke Edgell on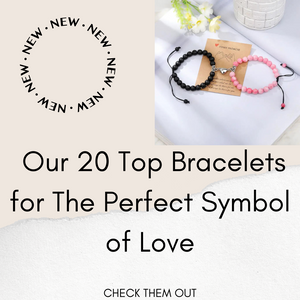 Our 20 Top Bracelets for The Perfect Symbol of Love Love is a beautiful and powerful force that binds us together, transcending boundaries and creating unbreakable connections. Whether you're in a romantic relationship, celebrating the bond of friendship, or cherishing the ties of family, expressing your love and connection has never been more delightful than with matching couples bracelets. These exquisite accessories serve as symbols of affection, reminding us of the deep bond we share with our loved ones. In this modern era of online shopping, finding the perfect couples bracelets has become easier than ever. From timeless designs to...